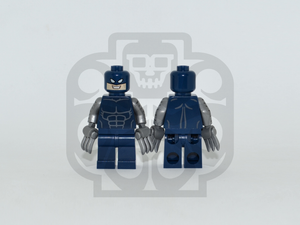 CYBER minifigure by SFXminifigures,.
Pad Printed on new Lego pieces just like LEGO, no decals, digital prints or UV prints used.
Comes as pictured with printed arms and custom molded claws

Only doing short runs, so once they're gone, they're GONE.
This product isn't an official LEGO® Product. These are re-used LEGO parts that have been customised or altered from their original form. LEGO is a trademark of the LEGO Group, which does not sponsor, authorise or endorse this product. The LEGO Group is not liable for any loss, injury or damage arising from the use or misuse of our products.